The long-awaited state-of-the-art Fronius Gen24 took Australia's solar market by storm in 2020. So what has the buzz around Fronius Gen24 been all about?
Well, Fronius Gen24 is an advanced hybrid or battery-ready inverter. We've had the opportunity to access the initial model Gen24 before the real thing was unveiled. Hence, this post outlines our findings and the main features of Fronius Gen24 and its ability to perform better than most hybrid inverters. Afterwards, we'll tell you what makes the Fronius Gen24 distinctive—it's all about its structure quality. Be sure to read to the end.
How To Pair The Right Battery With A Hybrid Solar Inverter
Hybrid solar batteries are designed differently and we will focus on the features highlighted before:
Battery-less backup – Certainly a must feature to consider if you want to go solar panels first and add a storage battery in future.
Brand's reliability & warranty- warranty makes sense only when the brand is reputable.
Brand's compatibility- can you add more panels from other brands?
Battery Size- Can your energy storage sustain you through the night?
Excess solar panels- why install a large battery for energy storage when your solar doesn't generate excess?
Changeover time—What's the duration for switching from on-grid to blackout mode?
Blackout mode—What's the role of an inverter and/or battery during a blackout?
AC coupling—trust your existing solar panels to power your new storage battery.
Now let's see what the term battery-less means.
First, it's worth noting that peak demand penalties or charges are now becoming common in electricity bills of Queenslanders and it seems this could be the new normal. When you notice any of these charges on your bill or just want to get ready for your next plan, then solar storage batteries can be a viable option. Learn more about solar and storage battery solutions on our page here.
Battery-less Backup – Gen24 PV Point
Storage batteries are still expensive but with the new Fronius Gen24, owners can enjoy power supply in a blackout even in the absence of an energy storage battery. Fronius has impressively named the feature "PV point" with PV representing solar power. We refer to it as Battery-less Backup.
However, the PV Point isn't all seamless as a solution and only works when there's sunshine, besides its inability to provide backup to your entire house. Instead, a single power point is installed near the hybrid inverter or within your house. And this power point is designed in such a way that it can only be powered during a blackout. When there's a blackout, your extension may get to your deep freezer.
The PV point is expected to deliver an optimal of 3000w, hence as long as your panels are generating 3000W, you can comfortably power your dish washer, fridge, computer, charge phone and still have some excess energy left to run your electric kettle, toaster or frying pan albeit not simultaneously.
Some critics feel that the PV point is too good to be true. We think it's the real deal. With it, you could make blackouts a thing of the past without having to spend a fortune on storage battery. This is the one thing that really excites us about the latest Fronius Gen24. In addition, it's a cost-effective backup solution and truly a battery-ready inverter.
Meaning of Battery-ready
Unfortunately, the term battery ready has often been misused. And while the infamous Tesla Powerwall can be plugged into any kind of inverter, the inverter in which it is plugged doesn't change into a "battery-ready inverter".
The term battery-ready is suitable for the DC-coupled battery inverters. So where's the difference? Our post on new solar inverters and storage batteries gives more information about this. The Fronius Gen24 is a reliable battery-ready inverter compatible with a BYD battery.
BYD Solar Batteries
Nestled within the heart of Shenzhen, one of the rising cities in the world, a city in which dreams are built, the bustling city's roads are awash with BYD electric taxies and buses as buildings and billboards spell the inspiring acronym.
Let's talk about Mr Warren Buffet who is ranked top on the list of the most successful investors of the 20th century. In 2008, the mogul took massive stakes in BYD by acquiring 24.6% shares in the storage battery and electric vehicle (EV) company. Today, BYD is ranked the biggest EV manufacturer globally.
As a giant company, BYD boasts amazing experience manufacturing batteries, backed by Mr Buffet. For now, BYD are proactive at fixing initial issues with Solar Battery warranties in Australia. How about a combination of the BYD and Fronius?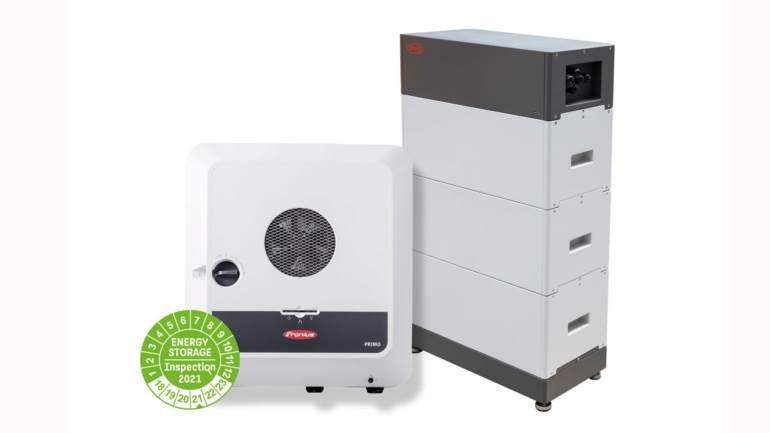 Pairing A Fronius Inverter With A BYD Battery
Ideally, we would prefer combining a Fronius branded solar battery + inverter. In case of a mishap, the blame will be squarely on Fronius. Unfortunately, Fronius ceased manufacturing the Fronius storage battery and made a partnership with BYD. Damn! Now who will shoulder the blame when there's a problem?
From the very beginning, the solar storage sector has long been faced with the problem of crossbreeding inverters and solar batteries. Seemingly, Fronius took this into consideration. And to ensure that the product is more cost-effective, Fronius chose not to label the new battery with their brand. The cross bred with BYD.
The BYD Battery Warranty
The BYD HV energy storage batteries come with a "through-put energy" or 10-year warranty, (whichever comes first). Note that the through-put warranty, you can't make a complete cycle daily for a decade—but only around 82 percent of it. After a span of 10 years, the battery will only have around 60 percent of its initial storage capacity. This sounds like a standard battery warranty with Terms and Conditions that are somewhat realistic.
BYD Batteries Sizes
There's no guarantee that any size of Fronius Gen 24 inverter or BYD battery will deliver excellent performance. The surplus electricity generated by your solar system has to be taken into account. Below is a pairing guide that indicates the duration it takes to charge a BYD battery at an optimal charge rate.
See the significant charge or discharge rate drop involving a 10kWh and 11kWh batteries.
What Is The Fronius Gen24 Changeover Period
The BYD Fronius system is designed to work in blackouts. Let's first appreciate that fact when considering more affordable battery options. However, when a blackout strikes, your home needs to be automatically disconnected from the main grid. (Why should your storage battery power the entire neighbourhood? Or end up roasting the poor guy trying to restore power lines that fell).
Now let's take a moment and compare Sungrow with Fronius. Sungrow uses somehow different techniques to prevent any chances of getting the linesman roasted.
Sungrow features an inbuilt switch (contactor) that automatically disconnects your power supply from the main grid. Hence, the backup circuits in your home will continuously operate through your Sungrow inverter. Whenever there's a blackout, the internal contactor of Sungrow opens automatically thereby disconnecting your home's backup circuits that source power from the national grid. Once it's disconnected from the main grid, the Sungrow inverter creates a private grid (employs the excess energy stored in the battery) to continue running your home. The changeover is swift and happens in about 20 milliseconds. This kind of power interruption is rarely noticeable especially for lights. But this should not be considered as your home office's uninterrupted power supply (UPS). From our investigation, Sungrow's 20 millisecond changeover time could crash your pc.
To disconnect your home from the national grid, Fronius uses an external contactor with an inverter to confirm that the 3rd party contractor has initiated the operation safely. According to the Fronius specs sheet, you will have no electricity for about 90 seconds though our prior experiments indicated that the changeover period lasts for 40 seconds.
Ideally, 40 seconds are really not long to have no power. Regardless of the duration—90 or 40 seconds, your computer is bound to crash anyway.
For convenience and installation cost, if you need your inverter to be installed far from the switchboard, consider Fronius as the best option and the most affordable solution.
If you need the inverter installed near the switchboard, Sungrow's technique would be the cheapest, easiest and neatest.
Blackout Mode
Having a battery isn't a guarantee that things will run smoothly during a blackout. Your Fronius Gen24 inverter will:
Rely on the battery energy to power the essential load (assuming it's wired this way)
Keep recharging the battery (as long as it's sunny)
Deliver 3-phased loads (i.e. Symo inverter)
Charging Your BYD Battery Using Existing Inverter
Your existing rooftop solar panels, (with a solar inverter irrespective of the brand) can charge your BYD battery. Using a smart meter from Fronius, the excess energy generated by your existing solar system can be used to charge the newly acquired BYD battery through the Fronius Gen24 inverter. Your existing inverter can't be effective when on blackout mode.
An existing 1.5kW can't be of use at all but an already installed 5kW system can assist in charging your home's BYD energy storage battery.
Fronius Gen24 Structural Quality
Fronius Gen24 is without a doubt a classic piece. It's sleek design coupled with the advanced built in features makes it a talking topic at the backyard Christmas barbeque.
Fronius Gen24 Models Available On The Market
The original Gen24 "Symo" also referred to as 3-phase inverters were rolled out into the market in October 2020 in 10kW, 8kW and 6kW sizes.
By mid 2021, the Fronius' "Primo" was only offered to single-phased homes. These are available in, 6kW, 5kW, 4.6kW, 4kW, 3.6kW and 3kW inverters. It's unfortunate that the company isn't manufacturing the 10kW or 8kW single-phased inverters for bigger homes that enjoy the 3-phased supply. All in all, the two single-phased inverters can always be installed.
The Cooling System In Fronius Gen24
Fronius is a reputable brand known to design and develop superior quality inverters and the Fronius Gen24 is no exception. To remain durable and efficient, electronics that use power need some cooling. And since hybrid inverters perform twice as much compared to normal solar inverters, their cooling system must be more powerful. Fronius confirms its passion for cooling in the front and core of the Fronius Gen24.
The 15cm sized fan is noiseless and operates slower but performs more effectively compared to a Fronius Snapon inverter. The front is designed with grills that draw in air and throughout the huge heat sink.
For instance, let's consider the latest Sungrow SH5k-30. Sungrow is not your favorite fan only featuring a small internal fan. Fronius is such a cool fan that takes longevity, cooling and efficiency to another level.
Fronius Gen24 Uptime Design
When it comes to Fronius, the focus is on reliability and their inverters are designed with repair or replacement in mind; hence making the process prompt and effective when need arises.
The Fronius Gen24 printed circuit board and heat sink chassis are one and the same component. When an inverter becomes faulty, it doesn't muck. The installer simply uses the new chassis to turn it up to replace your inverter's interior excluding the stored production data.
You won't have to wait any longer for the spare parts or having to replace a single component only for another to fail a couple of weeks or months along the way. The latest Fronius Gen24 inverter's design ensures maximum solar uptime.
Made For Voltages In Australia
Keep in mind that the Gen24 Primo features only 4 big electrolytic capacitors. Smaller electrolytic capacity means less chances of malfunction. So, what's the secret behind Fronius Company's accomplishment? The finished revamp included reducing the optimal input voltage from 1000 volts to 600 volts. That's ideal as it perfectly accommodates the limitations of DC voltages across Australian households, making the inverter to perform more effectively.
Designed For Larger Solar Panels
Solar panels being manufactured now are coming with increased dimensions as well as energy categories yet inverters aren't keeping up with that pace. As solar panels become larger in size, their performance current increases too. For instance, the Tindo Karra 405W solar panel features a working current that stands at 13.88 amps. When the Tindo Karra 405W panels are paralleled into the Gen24's single input, the input can could reach about 27.76 amps.
One of the inputs of the Gen 24 features a large 22-25 amps input limit. This has no effect on the design. But, the Gen 24's second input can only accommodate 12.5 amps. That makes it at par or far much better than the different brands of 10kW inverters we checked, though having 25-amps of input within the two trackers would have been much better.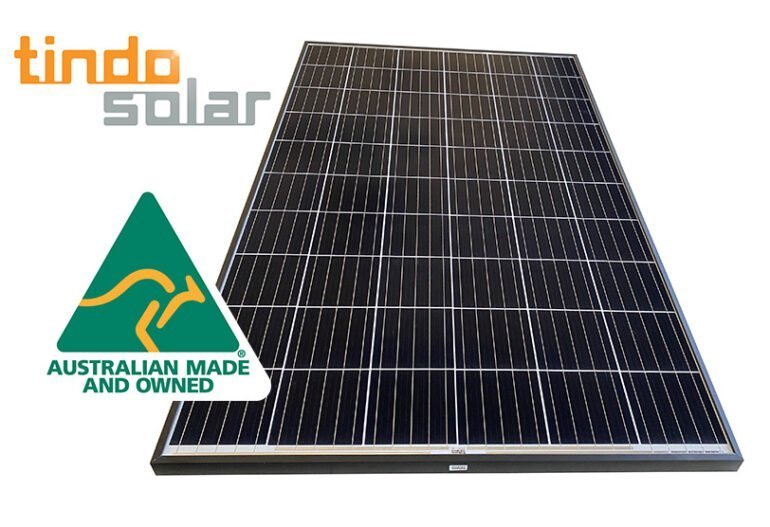 Who Needs A Screen Right?
The new Fronius Gen24 features 2 clear lights. When the first light turns solid blue and the second changes to solid green, then you're good to go. If you have to install any hybrid inverter accompanied with a storage battery installed in your home, then you have to ensure your inverter has internet 24/7.
And Fronius design makes it easier for customers to keep their inverters connected to a WiFi. Simply hit your modem's WPS knob, before pressing twice the optical sensor which is located on the front of the Fronius inverter. The light on your left turns solid blue once connected. Thereafter, you can hop on to the Fronius Solar.Web (through their app or webpage) to check how the inverter is performing.
Designed For Solar Installers
A well-designed and developed solution requires an expert installer. Skilled installers stand by their workmanship and deliver excellent services with no visible cables or conduits.
The Fronius Gen24 was creatively inspired by this; hence the cables can be connected from anywhere including behind your walls.
The Gen24 comes as 3-easy-to-install components, with nice ¼ turn screws. There are also spring terminals that help to minimise chances of sub-standard electrical connectivity.

State-Of-The-Art Fronius Gen24
It's no surprise that the latest Fronius Gen24 inverter has already bagged several global industry awards which include the 2020 Intersolar award, the 2019 Red Dot Design award as well as first place for efficiency in the HTW Berlin University of Sciences.
Yes, the Fronius Gen24 is clearly a winner.
In Conclusion
The new Fronius Gen24 is certainly worth the investment. Having a PV Point i.e. backup without a battery simply gets you half way to becoming blackout proof devoid of expensive storage batteries. Pairing it with BYD wasn't cool, though it makes the end solution a safe option delivered by two highly established and reputable companies. Once the BYD battery is fully connected, the Gen24 does the rest unlike the case of hybrid inverters. However, the focus of this post was the new Fronius Gen24's structural quality. While the delivered current isn't compatible with every roof layout, it's fantastic for most of them. Hybrid inverters' additional power throughput has given them a name over the years. But the Gen24 front and core are build to quality that runs down to every finer detail. Considering the Fronius Gen24's numerous awards, it's not hard to understand our craze for it.